BIOGRAPHIES
Owen Clark, Executive Chef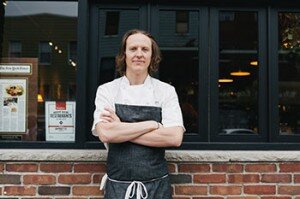 Owen Clark has cooked in New York City for seven years. Hailing from Colorado he was exposed to the fishing, hunting, and outdoor activities the state is famous for. Owen became familiar with many wild edibles, learning to forage he developed a true feel for the seasons. Starting his culinary career in a family style Italian restaurant, he decided to enter a culinary program in Boulder at the Culinary School of the Rockies. The degree helped him land an apprenticeship in the elite Michelin 2-starred "L'Oustau d'Baumaniere" in Les Baux- de- Provence, France. Owen then earned another apprenticeship in Europe at The Fat Duck in Bray, England. The restaurant was rated the "Best in the World" by Restaurant Magazine. From there he was invited to cook at WD-50 in New York City's Lower East Side. He spent two years rising through the ranks and learning more than he ever thought possible about flavor pairings, technique, and modern styles of cuisine. After leaving WD50, Owen was attracted to Blue Hill restaurant for its seasonality and emphasis on sustainable ingredients. He worked for two years with Dan Barber, a James Beard award winner and one of Time Magazine's 50 most influential people for 2009. Owen started as Sous Chef on the opening team, then proceeding Mr. Hilbert, Owen is finally into his own Executive position.
Doug Mancini, Bar Manager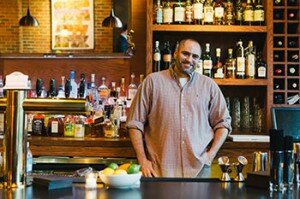 Doug is a native Brooklynite, born in Park Slope. While spending summers in high school he worked as a dishwasher and prep cook in Provincetown, Cape Cod. Doug developed a passion for restaurants. He began his restaurant career in Manhattan restaurants working as a line cook, and then spent two years as the private chef for artist Claes Oldenburg. Curious to learn more about service and eager to interact with guests he then took one foot out of the kitchen and into the front of the house, working as an expeditor at Mesa Grill, and then at Bobby Flay's three star restaurant Bolo. Wanting to utilize both his production and service skills Doug found his home behind the bar, opening restaurants for Jean-Georges Vongerichten and Mario Batali in the process. It was while bartending at Keen's Steakhouse in Manhattan that he immersed himself in classic cocktail culture, later opening Jason Denton's Bar Milano under the tutelage of mixologist Tony Abu-Ganum. Doug met Carl while working at Oceana in 2009. They quickly developed a mutual respect for each other's skills.
Adam Volk, General Manager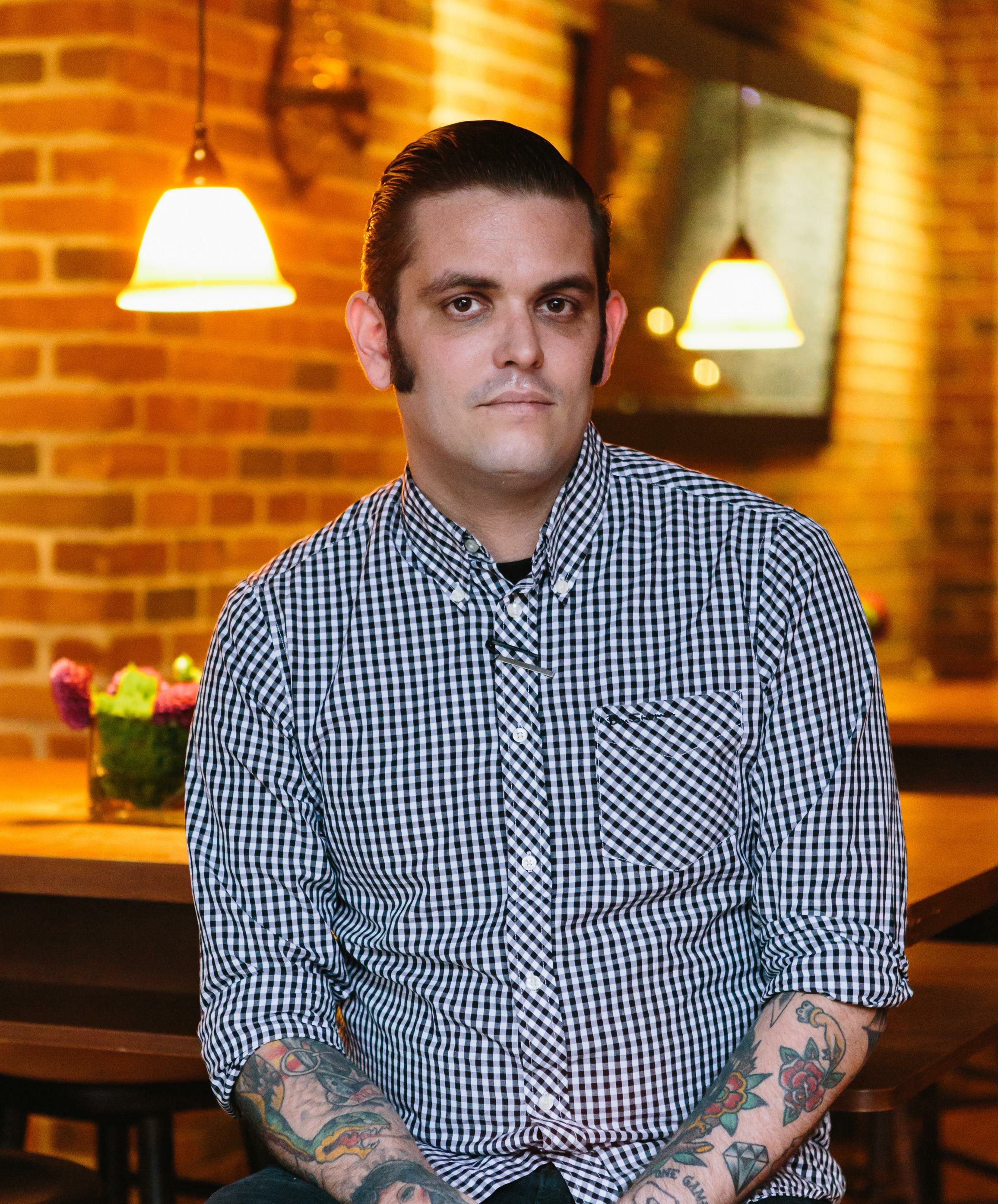 Adam was born in Pennsylvania. He grew up around the German foods and flavors that were a large part of his family's culture. Feasts of schnitzel, rye bread and strudel at a restaurant with communal tables in North Philadelphia are some of his earliest food memories and the beginning of his love for restaurants. After moving to Florida at the age of 13 he began working in a restaurant for a family friend. It was there he decided that the service industry was where he belonged, eventually working his way through the ranks of the kitchen. In his teens and early twenties, he lived, worked and traveled throughout the Untied States and Europe, witnessing many cuisines and cultures. This further strengthened his desire to immerse himself in the food world. That desire took him to the Culinary Institute of America and then to New York City. After a brief stint at davidburke & donatella, he decided to move to catering and after a five-year run as the Executive Sous Chef for Pier Sixty, it was time to go back to the restaurant culture that he loved. This time, he'd move toward the front of the house.
Carl McCoy, Owner/Operator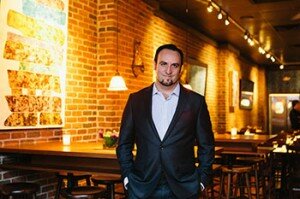 Carl was born in Missouri. His passion for food was ignited at the tender age of five in his Sicilian Grandmother's garden. Every spring and summer he spent mornings at her side cultivating herbs, fruits and vegetables. From her he learned to appreciate the love of food and cooking. Drawn to Italy, he moved to Rome to gain a better understanding of the food culture he'd become so passionate about. During several years working in Rome Carl traveled throughout Italy, France and Spain visiting vineyards, learning about and tasting wine. Carl returned to the U.S. and was hired at in Philadelphia. After Philadeplhia Carl decided to "take the plunge" and moved to New York City. Working at the three star restaurant Esca as a Captain he was soon promoted to Wine Director. Still, Carl was driven to open a restaurant of his own and assemble a team that represented his aesthetics. That restaurant is Gwynnett St.